It can be challenging to pick the best roof design for your house. Different roof designs have distinct benefits or are well suited to certain properties, roofing materials, or climate conditions. To help you determine which is right for you, we'll look at five of the most common roof design concepts, as well as the specific features and benefits of each.
Gambrel Roof Style
 The gambrel roofing is made up of two slopes on alternating sides of the house that meet at an angle in the center to form a barn-like roofing shape. The gambrel roofing provides visual appeal while also offering extra space for a small or attic space. This roof design is not appropriate for houses that encounter heavy snowfall since heavy snow will place weight on the roofing and the property's structure.
A variety of materials may be used to cover a gambrel roof. Metal roofing is perhaps the most robust, but wood shingles or asphalt are often used on gambrel roofs.
Gable Roof Style
Another common roofing design is gable roofing. It has a conventional triangular roof design with two planes meeting at the highest ridgeline. This simple roofing design opens up a number of style choices, such as long-lasting roofing tile, classic wood shingles, low-cost asphalt shingles, or even energy-efficient metal roofing.
Because of its simplicity and adaptability, the gable roof is a common roofing style among roofers. It can be tailored to any angle, whether you want a low-slope ranch-style roofing or a vertical A-frame roof to avoid snow accumulation.
Skillion Roof Style
This roofing design is streamlined and simple. Skillion roofs have an inclined slope that covers the entire roofing area, like half the gable roofing. It is found in modern houses or in combination with other roofing styles. The advantage of this roofing design is that it is easy to build and allows more sunlight inside. The downside is that much of your house will be left unprotected and without shade.
Skillion roofing looks great when paired with trendy roof material such as metal or tile, but it can be used with any roof covering material.
Flat Roof Style
This roofing style is not entirely flat, but it has a slight incline to enable water to drain and not accumulate on top. To allow runoff, gutters and drains are used to regulate water flow. Flat roofing is widely used in modern houses and workplaces. Rather than shingles, they are waterproofed with PVC, EPDM rubber, or asphalt coating.
This roofing style is versatile and, if built correctly, can also support extra living space. Some homeowners turn their flat roofing to a green roof that has plants for covering roofing material for improved air quality, insulation, and energy efficiency.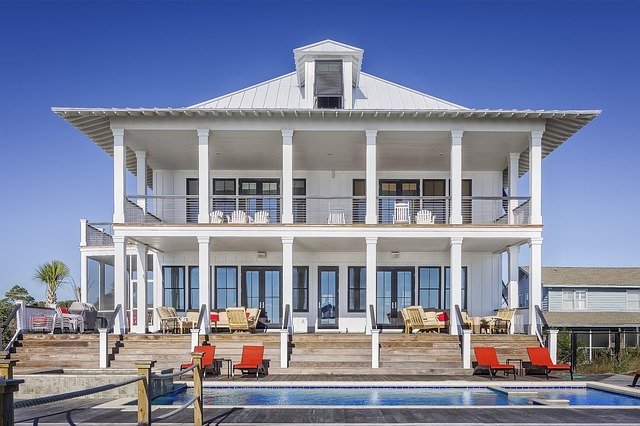 Combination Roof Style
If you don't really want to stick to a single roof style, you can customize your roof with different roofing style elements. Combine skillion with lean or flat with Gabel or install dormers for more light and visual appeal. Customizing your roofing style gives you the freedom to optimize interior space wherever you want it, like for attic space or vaulted ceilings.
Use the benefits of various designs for your roofing style to make you enjoy more shade, natural light, ventilation, insulation, energy efficiency, and protection from weather elements. Make it simple by restricting your roofing design to a few styles, and consult with a skilled roofer to ensure the design is appropriate for your home's architecture, structure, and location.