There is a reason why being a homeowner is referred to as having a roof over your head. The roof is one of the house's vital parts since it helps keep us safe from all harsh elements. Thus, it is imperative to ensure that it is in good condition.
When erecting your roof, you should ensure you do it right and let professionals handle it. You should also ensure proper maintenance to avoid compromising your roof's integrity. It is also important to determine the state of your roof and consider whether you need any repairs. You should take action and repair any leaks to increase your roof's durability.
 Your roof deserves attention and proper care to increase durability and keep your home intact, whether it be in Greeley or elsewhere. That said, you may find it necessary to hire the services of a professional roofing contractor. However, you need to make sure that you hire the right person for the job and get the value for your money. With that, here are a few tips to consider when hiring a professional roofer.
Referrals
You may come across an impeccable roof design on a random home. There is nothing wrong with giving credit where it's due and asking for the roofer's contact. Thus, you can ask for recommendations from friends, family, or colleagues who may point out a good contractor. Asking for referrals from those with impressive roofs will also go a long way in helping you work with a credible one.
Asking for recommendations cements the roofer's credibility. It shows you that they are reliable and professional in recommending others looking for their services. Word of mouth may be the key to helping you find a contractor that will live up to your expectations.
Research
You may also take your search for a roofer to the web and find out more about their services. You may know of a few different companies, and researching for more details will help you decide which business to hire. Check out whether the roofing company has a website where you can acquire more info about their services.
The website also offers you the opportunity to go through the roofer's portfolio and check out their past projects. You can have a look at their past projects and determine whether they can deliver on your expectations. The website also contains their contact information, where you can reach out to them for more inquiries into their services.
The roofing company should invest in a good and fast website to ensure customers have an insight into the business. This way, you can find out more details about the roofers and determine their level of professionalism and credibility. In the end, your research will help you determine if there are any red flags associated with the roofing company.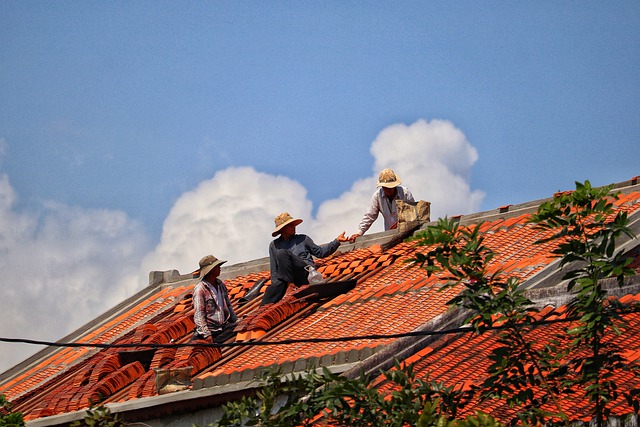 Experience
Experience is the best teacher and should not be overlooked when hiring any professional. Thus, consider how long the roofer has been in the industry and the number of clients they have worked with before. This way, you can hire someone that has gained relevant experience by the provision of their services.
 Consider how long the company has been in the market and determine its reputation. An experienced Greeley roofing company knows how to deal with various roofs and knows how best to approach your roofing projects.
Insurance
Check whether the roofing contractor has an insurance coverage policy for employees and clients. You need a guarantee that you will not be liable for anything that happens during the project. Accidents may happen, and you don't have to deal with injury lawsuits. You also need assurance that you will get reimbursed if the damage is inflicted on your property during the roof project.
Ask for proof of insurance before hiring a contractor. This way, you can hire someone who cares about their employees' safety and well-being and ensure their clients' property is protected.
Contract
All the agreement details with the roofing contractor should be in writing. The contract will help you avoid any legal issues that may arise and ensure you hold the roofer accountable. Discuss the contract terms with them and ensure that you agree on every aspect of the job. This way, you can hold them accountable if everything doesn't go according to plan and ensure they do their job.
Warranty
Consider whether the they provides a warranty for their construction projects. A warranty is vital as the roofer's artistry may not be right, and it may take some time for the damage to reflect on your roof. Your insurance policy may not cover these mistakes, and you will need a warranty.
If the company doesn't fix the mistake, then you may be forced to break the bank. This way, ensure you look for a roofer with warranty terms to make sure they perform installation correctly.